It can only be expected that, as a result of the COVID-19 pandemic, disputes regarding job losses will end up before employment tribunals. The decisions of such cases are already starting to come through.
In the case of Mhindurwa -v- Lovingangels Care Limited, the tribunal considered whether the employer had a duty to furlough an employee as an alternative to redundancy. The official government guidelines always emphasised that the decision of whether an employee should be put on furlough is for the employer to make at their own discretion.
Somewhat surprisingly, the tribunal's decision in this case suggested the employer had a duty to consider putting an employee on furlough to avoid redundancy, but it also had a duty to furlough the employee in the absence of a good reason not to do so. This decision will very likely be reviewed on appeal. As it stands, the outcome appears to be at odds with the government advice and makes little sense from the employer's perspective. Why would the employer, whose business has been badly affected by COVID-19, keep someone employed if, in fact, there is little or no work for this employee to do and the prospects of business recovery remain unknown at best? Equally, why should the public subsidise a job which is redundant? This outcome was one of the early decisions made in relation to furlough and redundancy and hopefully, will not be followed by other employment tribunals.
Profit Box
Develop your people like your business depends on it
What most people don't know is that talent development doesn't have to be complicated, high risk or expensive. Once they integrate key development stages, the results can be remarkable. Empower your team. Lead your industry. We're your strategic learning partner, driving performance by moving skills forward.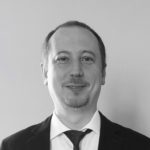 Kiril Moskovchuk
Legal Advisor