It's been coming for a while, but finally the last day of furlough will be 30th September 2021.
An employer is able to claim furlough pay up until 14th October 2021 (for September) and any amendments must be made by 28th October 2021.
By now, as an employer, you should have already had a conversation with those employees who still remain on furlough regarding the scheme's end. You must also remember to put this information in writing for your employees. If you use the Lawgistics template, then you are required to give 24 hours' notice to your workforce.
When an employee returns to the workplace, their return will be based on their previous contractual agreement. If the employee has been on furlough for a length of time, it may be worth considering allowing the employee to adjust upon their return with a refresher course or further training for/in their role.
For those employers who cannot afford to retain the employees following the end of furlough, you will have to explore other options in order to avoid redundancy. Alternatives could be offering different job positions or job roles in another location. If those alternatives are not feasible, then redundancy would be the last recourse. It has been forecasted by the Bank of England that there will be a small rise in unemployment.
If redundancy is the only option, then dismissal for redundancy is fair provided:
there was a genuine redundancy situation and/or
the employees were consulted and/or
the staff was fairly selected and/or
alternative available employment was offered
If you are a member of Lawgistics, feel free to give us a call and we can talk you through the procedure as well as providing the necessary documents.
Profit Box
Develop your people like your business depends on it
What most people don't know is that talent development doesn't have to be complicated, high risk or expensive. Once they integrate key development stages, the results can be remarkable. Empower your team. Lead your industry. We're your strategic learning partner, driving performance by moving skills forward.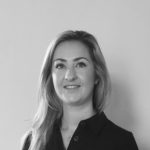 Roxanne Bradley
Legal Advisor