Evidence that customers are turning away from VW in their droves has emerged this week in the new car registration figures published by the Society of Motor Manufacturers & Traders (SMMT).
The figures show that VW sales in the UK are down by more than 8% over the same period last year, with Group brands Seat and Skoda also suffering sales declines. But it would seem that Audi sales are holding up, for now.
Perhaps unsurprisingly, industry sources say that VW are linking the sales decline to the events of the past six weeks. It has also recently been reported that Patrick McLoughlin, the UK Governments Transport Secretary, has spoken to Herbert Diess, a senior VW official in Germany and demanded compensation for any lower resale value of cars caught up in the crisis.
Whitehall sources say that VW has agreed that payments might have to be made but as yet there are no definitive plans or procedures in place for dealing with such claims.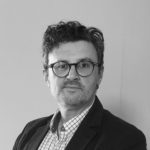 Howard Tilney
Legal Advisor