It can be an offence to sell a car which has an outstanding safety recall although not all recalls are related to safety. 
It is advisable to check before purchasing at auction for example or before selling a car to a customer whether outstanding recalls are present. 
Outstanding recalls can become a headache for dealers after sale with the potential for accusations of misrepresentation, negligence and rejection claims. 
The General Product Safety Regulations 2005 states: "where an enforcement authority has reasonable grounds for believing that a product is a dangerous product and that it has already been supplied or made available to consumers, the authority may serve a notice ("a recall notice") requiring the person on whom it is served to use his reasonable endeavours to organise the return of the product from consumers to that person or to such other person as is specified in the notice.".
The car industry enforcement authority is the DVSA and they will issue a safety recall when a fault is liable to cause significant risk of personal injury or death and can be attributed to a failure in a vehicle's (or vehicle component's) design or construction. Under the General Product Safety Regulations manufacturers OR distributors have to fix these faults for free. If as a trader you find yourself with a vehicle with an outstanding safety recall, then it's advisable to address it before selling the vehicle.
In cases where there may be a non-safety related manufacturer recall, it is best, if you are aware of it to draw it to the customers attention so they are fully informed prior to sale. The checks are quick, straightforward and free of charge and give you the opportunity to rectify any potential issues before they might give rise to a dispute.
Our advice is that you make checks BEFORE bidding at auction or taking a car in part exchange. It is straightforward and can be done on a smart phone. There may be delays in getting work done which may impact on the re-sale of the car. Using the available information to check before you buy could save you money and hassle in the future.
It is straightforward to check outstanding recalls on the MOT history website at https://www.gov.uk/check-mot-history or specifically, a website which uses data supplied by the Society of Motor Manufacturers or Traders (SMMT); https://www.gov.uk/check-vehicle-recall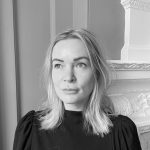 Polly Davies
Legal Advisor