How can an independent dealer make clear to prospective customers that he specialises in the repair and maintenance of particular makes of vehicles?
This question was the centre of a recent court case between BMW and a London car dealer (Bayerische Motoren Werke AG v Technosport London Lt 2016 EWHC 797 (IPEC)).
The dealer concerned used several of BMW's Registered Trade Marks throughout his business including the logo and also the letters BMW. He was a small independent BMW garage specialising in the repair and maintenance of BMW cars and claimed that the use of the Trade Marks merely conveyed the same.
The dealer used the BMW logo, on a facia board on the exterior of the premises, on a banner inside, on their van, on business cards. Similar logos were on their website.
The Court decided that:- (1) the "average consumer" would associate the BMW logo with an authorised BMW dealer. Its use, therefore, was a breach of trade mark and left the dealer open to a change of passing off.
As an independent trader how can you safely communicate with the public that you specialise in repairing any particular make? BMW argued that the use of their Trade Mark, the letters "BMW" also infringed their rights.
The dealership had used the BMW mark in conjunction with their Trading Name on their shirt and their twitter account.
The Judge disagreed.
He HELD in this case that the use of BMW letters did not convey to the "average consumer" any implication that they were an authorised dealer.
In an earlier case Bayerische Motoren Werke AG v RK Deenik Case C-63/97) it had been decided that a firm advertising itself as "The BMW specialists" on a facia board at the front of its premises did not infringe because in that content the use is not liable to affect any of the functions of the Trade Mark. The sign was part of the accurate message that the services offered invoked particular expertise in relation to BMW vehicles.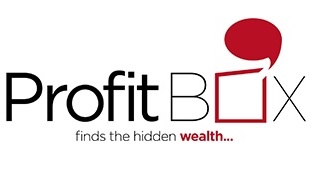 Profit Box
Develop your people like your business depends on it
What most people don't know is that talent development doesn't have to be complicated, high risk or expensive. Once they integrate key development stages, the results can be remarkable. Empower your team. Lead your industry. We're your strategic learning partner, driving performance by moving skills forward.
To summarise
1) You can use the brand name as a descriptive term eg BMW specialist
2) You cannot use the brand name at all if it were to indicate you were authorised by the brand. Here the Company associated BMW mark with their name. They got away with it because BMW failed to produce sufficient evidence to how the public were misled.
3) You cannot use a brand logo without being held liable for "passing off" that you are authorised by, or have an economic link with that brand.
Beware several major brands as well as BMW, seek to enforce protection of their Trade Marks although not all of them are so enthusiastic when it comes to declaring emission figures. Perhaps the independents should pursue them for the liability of their wrong doing which has been thrust upon them as eventual sellers of branded products with incorrect emission levels!!
Should you require any further information on using trademarks or logos within your adverts or signage Lawgistics members can contact the legal team.