Google users in the UK and Ireland are at a disadvantage over Google's policy on using other peoples trade marks as keywords to draw up competitors' products.
The case has been referred to the European Court of Justice when Interflora attempted to stop Marks and Spencer flower advertisements appearing when using the Interflora name.
We are aware of clients who have experienced problems in this way from competitors using their name to seek rival publicity.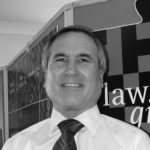 Dennis Chapman
In remembrance of Dennis Chapman 1951 -2015