The VW Group, which includes Audi, SEAT, Skoda and of course VW, amongst others, faces one of the biggest crises to hit the automotive industry in living memory.
The German car giant has moved quickly in an attempt to stop the rot and restore its shattered reputation. Recently, its new CEO, Matthias Muller, announced that the Group will conduct a critical review of all its investments. Muller said: "Anything that is not absolutely necessary will be cancelled or postponed and we will be intensifying the efficiency program. To be perfectly frank, this will not be a painless process."
We are receiving early reports from members that VW Group companies are already refusing to undertake goodwill work that might previously have been carried out without charge. When challenged, main dealers have suggested that they are compelled to follow diktat from Wolfsburg!
So it would seem that goodwill may be an early casualty of the Groups much vaunted post scandal 'efficiency program'.

If you are affected by any of the issues mentioned above then we would like to hear from you.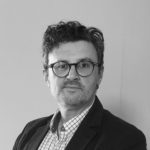 Howard Tilney
Legal Advisor