This is a precautionary measure due to a potential software problem that could see the car suddenly slowing down to a stop.
Of the 400 or so known instances, they have happened mainly in Japan and North America – thankfully with no resultant accidents.
This is another opportunity for the UK consumer to seek a full refund even when nothing has actually gone wrong with their car. We won't be agreeing with them on that but I give it two weeks before the first person tries to utilise this recall to their own, unfair, advantage.
In fact, I bet my bottom Dollar on it. And my bottom Yen!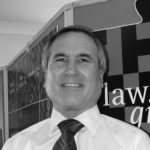 Dennis Chapman
In remembrance of Dennis Chapman 1951 -2015