Payment taken over the phone is far less secure than payment taken using chip and pin and in the event of fraud, you are likely to be liable if you have taken payment in this manner.
A Lawgistics client recently sold a vehicle and took payment for £5000 over the telephone entering the card number given. The client called the merchant provider who confirmed the transaction was authorised. This means an authorisation code is given by the card issuer on the basis there are sufficient funds in the cardholder's account at the time of the request and the card has not been reported lost/stolen. Authorisation does not confirm the authenticity of the card and/or the presenter.
The vehicle was collected later that day by a third party. A chargeback was then instigated as the genuine cardholder noticed the fraudulent transaction as his card has been cloned. Our client was unsuccessful in challenging the chargeback because although the victim of fraud himself, the way in which he had taken payment over the phone offered him no security.
For mail and telephone order transactions, where the card and cardholder are not present, you are unable to take advantage of inbuilt security within the card, for example, the chip or magnetic strip. You will therefore be liable for the transaction if it is disputed by the authorised cardholder.
The introduction of Chip and PIN gives comfort that the person entering the PIN should be the authorised cardholder and therefore limits your liability should the transaction be disputed. So, exercise caution when taking card payment over the phone.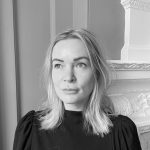 Polly Davies
Legal Advisor