As reported in a previous update, some dealers are experiencing problems emanating from the car tax changes last October whereby some of their customers have recently been fined as they were unwittingly driving around untaxed following some early confusion over the new rules.
The Lawgistics' Legal Team have been repeatedly questioning the DVLA to try and persuade them to provide an amnesty for those now receiving fines as a result of being caught out in the first few weeks of the rule change. Perhaps not surprisingly the DVLA were not keen on that idea but they have responded by providing a number of reminders about the new system on their website and on their Twitter account.
None of the above should be a problem going forward as the new system has now settled in. In fact, dealers now have the ability to advise the DVLA online if they have taken a vehicle in part exchange which will prompt an automatic tax refund to the previous owner:
Tell the DVLA about the sale of a vehicle
Looks to be worth using if you are not already. It is a beta system and so the DVLA will welcome your feedback.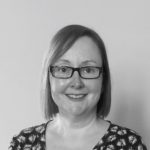 Nona Bowkis
Legal Advisor