We've recently had a number of cases involving replacement engines on vehicles. If the work is being carried out by yourselves or you are paying for the work it is essential to remember to update the DVLA regarding the changes.
The V5C will need to be updated if any of the below changes have been made to the vehicle:
• colour
• engine
• cylinder capacity (cc)
• fuel type
• replace or modify the chassis or bodyshell
• seating capacity
• weight of a goods vehicle
• tax class changed to 'disabled'
To update the DVLA, you will need to provide evidence or written confirmation of the changes to the vehicle. You'll need to provide either:
• a receipt for the replacement engine
• written evidence from the manufacturer
• an inspection report provided for insurance purposes
• written confirmation on headed paper from a garage (if the change took place before you bought the vehicle)
How to tell the DVLA about the change, will depend on whether the change you've made on your registration certificate affects your vehicle tax.
If changes have been made to the engine size or fuel type then this may affect the vehicles tax. You will need to update the tax as well as updating the registration certificate.
If the change made doesn't affect the vehicles tax or does affect the vehicle tax you will need to mark the changes on section 7 of the registration certificate and sign it. Then send the registration certificate with any necessary evidence to the DVLA.
If you fail to update the V5 and there is a discrepancy with the mileage on the vehicle, your customer may have a stronger case for rejection of the vehicle.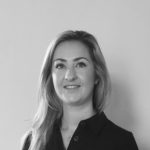 Roxanne Bradley
Legal Advisor