Under The Employment Rights Act 1996 (Itemised Pay Statement) (Amendment) Order 2018 which comes into force on 6 April 2019, employers will be required to provide additional information in itemised payslips.
The current information an employer is required to include in an itemised pay slip is as follows:
•    Gross amount of wages or salary
•    The amount of any deductions, including fixed deductions, made from the gross amount and the purpose of those deductions (for example, income tax, national insurance and any pension contributions)
•    The net amount of wages or salary
•    Where different parts of the net amount are paid in different ways, the amount and method of payment of each part-payment.
From 6 April 2019, an employer will also need to include the total number of paid hours worked, but only in situations where pay varies in direct relation to the amount of time worked. The aim of the change is to provide greater clarity for those who work variable hours, and whose pay fluctuates as a result of that.
The legislation also extends the statutory right to receive an itemised payslip to ALL workers, rather than employees only.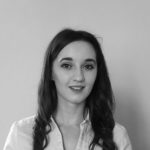 Katie Fitzjohn
Legal Advisor