In the midst of the coronavirus pandemic it can be easily overlooked that as from 6 April 2020 changes are coming into force as to what particulars of employment should be provided to your workers.
For the dealers and garages who use HR Manager it is nothing to worry about: all of the required changes are on the portal. If you are in the enviable position and recruiting new staff, a complying employment contract will, as usual, self-draft and will be ready to be given to your new starter, just type in few extra details. This video explains what extra details have been added: 
WATCH THE VIDEO

A summary of the changes
The right to particulars of employment will become a 'day one' right, the required details have to be provided no later than on the first day of employment. Usually the employment contract will contain all of the required details, however some of them may be provided later but within two months, some by reference to another document.
The right to the written statement will cover all workers, not just employees.
The changes will affect only those whose employment begins on or after 6 April 2020, unless an existing employee requests updated particulars on or after this date.
 The newly added details required to be provided to the workers are:
Any probationary period, its conditions and duration;
Any terms and conditions relating to any paid leave other than sick leave and holiday entitlement;
Any terms and conditions relating to hours of work, including any terms and conditions relating to the days of the week the worker is required to work and whether or not such hours or days may be variable, and if they may be, how they vary or how that variation is to be determined;
Any training available or required and if paid or unpaid;
Any other benefits.
For more information about our HR Manager compliance software please visit www.hrmanager.co.uk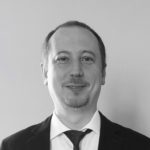 Kiril Moskovchuk
Legal Advisor