With the government providing a glimmer of hope on the return to normality, many members may be considering taking employees off furlough and having them return to work. Some members may also be thriving and consequently considering recruiting new employees.
In either case, now is a good time to to ensure they are compliant with legislation, reflect your business needs and are all uniform.
As a reminder to all members, the Good Work Plan was rolled out on 6 April 2020 resulting in changes to employment law affecting all business sectors.
Previously, employers were required to provide new employees with a written statement of particulars within two months of employment. This statement must now be provided to all employees and workers on or before the first day of employment.
The written statement must now also include the following additional particulars:
any terms relating to the days of the week the workers are required to work and whether hours or days of work may be variable and, if so, how they vary or how that variation is determined
entitlements to any other paid leave
any other benefits the company provides
details of any probationary period, including any conditions and its duration
any training you provide, including any part of it that you require the worker to complete, and any other training the worker must complete but which the company won't pay for
New contracts of employment must comply with these requirements. Existing staff do not need to be issued with a new contract however, if an employee requests a written statement complying with the new requirements, the written statement must be provided within one month of the request.
The above changes should not be overlooked. If an employer fails to fulfil these obligations, the Employment Tribunal could penalise them for non-compliance.
---
Fortunately for our Lawgistics Silver and Gold members, you can use our award-winning HR Manager software to create legally compliant contracts of employment within minutes.
For more information about our HR Manager compliance software please visit www.hrmanager.co.uk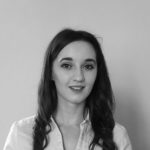 Katie Fitzjohn
Legal Advisor