Lawgistics has seen an MOT tester and his Authorised Examiner recently banned for five years by the DVSA.
The DVSA were not satisfied with the explanations and evidence given, and although it would be imprudent to disclose the details publicly, we ask all testers and their supervisors to remember that you have to be accountable for every action or inaction during both the testing and the recording stages of the MOT.
Taking details such as the registration number from service records can be fatal because another person's error can result in the integrity of the MOT system being compromised when a vehicle, other than the one tested, is wrongly given an MOT. Testers MUST record on the MOT system, all information taken directly from the vehicle standing before them.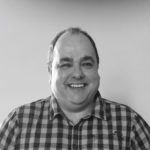 Jason Williams
Legal Advisor