So was the outcome of a claim made by a consumer against one of our members in respect of a nineteen (19) year old, 100,000 mile, £14K Porsche. Suffice to say, the Porsche was well used and part worn and the issue of satisfactory quality must be viewed in such context. 
The Porsche was sold without warranty, with a current MOT and after a thorough pre-delivery inspection (PDI), which revealed no faults.
The consumer then took it upon himself to have a third-party garage carry out what amounted to restoration works on the Porsche, which was his prerogative. It was later argued that such work amounted to an intervening factor, which broke the casual chain.
Further, it was argued that our member could not be liable for any acts or omissions by the consumer and or the third-party garage. Moreover, it was argued that our member could not be liable for any third-party costs incurred without its prior knowledge and consent. Alternatively, it was argued that the claim was grossly excessive and or the consumer had failed to mitigate his loss.
Regardless, the consumer alleged breach of contract and claimed damages in respect of his purported loss.
As an aside, the consumer also wrongly referred to privileged communications between the parties within his statement of claim, which the Court was invited to disregard, as appropriate.
Finally, it was argued that given the paucity of any cogent evidence to prove that the vehicle was faulty or otherwise did not conform to the terms of the contract at the time of delivery, then the consumer was unable to prove his claim and was in breach of the Practice Direction in respect of pre-action conduct, in any event.
At the Small Claims Hearing, the Judge took just 15 minutes to determine that on the facts and in particular given the age of the Porsche, there was no case to answer and dismissed the claim without even troubling our members representative to speak! Vindication indeed.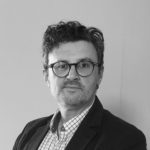 Howard Tilney
Legal Advisor