Many people now have cherished plates on their vehicles and we wanted to clarify the guidance on how not to lose your clients plates!
To prevent unintentionally transferring a cherished plate with a sale, the most important rule to follow is that you must not sell the vehicle until you have received a new registrations certificate. If you do sell the vehicle before this has arrived, the new keeper of the vehicle will be entitled to keep the cherished plate. If this was to occur then the previous registered keeper may be able to pursue the cherished plate under a civil claim if they have not provided their consent of the title of ownership of the plate to pass however the DVLA does make the process clear.
If you are taking in a part exchange vehicle which happens to have a cherished plate, you will need to make sure the correct documentation is completed if the plate is not to be sold with the vehicle. If you are selling the cherished plate and are not the registered keeper of the vehicle, you must have the full consent of the registered keeper.
If a vehicle is to be scrapped and you wish to retain the registration plate, it must be transferred first or put on retention. If not, the registration plate will become void and the rights will subsequently be lost.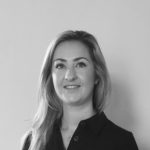 Roxanne Bradley
Legal Advisor