Vauxhall are offering dealers and owners of their 2005- 2014 Zafira models a free inspection due to a number of spontaneous fire incidents.
There have been reports of potential faults in the Vauxhall Zafira (Zafira B model launched in 2005) leading to vehicle fires. As a result of this, Vauxhall has carried out an investigation into the heating and ventilation systems of Vauxhall Zafira models.
Vauxhall has issued the following advice:
'If you are concerned about your vehicle or if you notice any unusual characteristics with the heating and ventilation system (for example a squeaking noise from the dashboard) you should contact your Vauxhall dealer and arrange for your vehicle to be inspected. This will be done at no cost.'
Vauxhall has provided a dedicated webpage with more information so you can find out if your vehicle is affected.
If you suspect your car is affected, Vauxhall recommends that you set your fan speed to zero (0) on the heating and ventilation system. They also recommend that Level 4 be used only to demist the windscreen when absolutely necessary.
We advise that should you have any of these models on your forecourt, you should get the vehicle to Vauxhall as soon as you can and get them to inspect it. Also it may be a good will gesture if you have sold any of these vehicles within the last 12months, you could contact the owners and advise them to go to Vauxhall and get the vehicle checked if they have not already done so.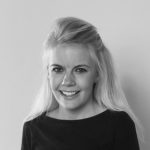 Stephanie Strachan
In remembrance of Stephanie Strachan 1990-2020