Every now and again a legal decision is so surprising that it is hard to believe it came from a sane source!  This is a recent case from Ohio, America.  
In 1986 and after he "did a runner" – suddenly leaving his job, his wife and his children (and lots of debt) one Donald Miller's long term disappearance meant that he was declared legally dead some 8 years later.
Almost 20 years on and with a change of mind he decided to return to Ohio. However, the law there states that it is not possible to overturn a declaration of death more than 3 years after it is made. Mr Miller applied to have the declaration of his death reversed "out of time", but the Court ruled that it simply had to abide by the law and refused to declare him alive again!
And so the late (20 years late it seems!) Mr Miller is, in the eyes of the law dead – and presumably he will remain so unless and until the law in Ohio is changed. It raises the interesting question about whether his abandoned wife could now poison him with impunity.
Wouldn't you want to be there when he walks into his insurance company's office and asks for his death insurance payment to be made out in his own name!
And yes, you are thinking exactly what I am – "Only in America!"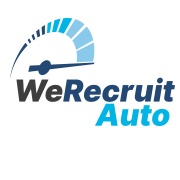 WeRecruit Auto Ltd
Permanent Automotive Recruitment from an experienced and trustworthy recruitment partner.
We cover roles within all departments and sectors of the Automotive industry, and are here to listen to your specific needs and find the most suitable candidates to fit your business.