As the nation enters lockdown 3.0, resulting in car showrooms and dealerships closing to the public but remaining able to operate Click & Collect and Click & Delivery schemes (except for Northern Ireland who can only offer Click & Delivery) for vehicles, it is imperative that motor traders ensure their distance selling paperwork is in check.
As a reminder of the law, The Consumer Contracts (Information, Cancellation and Additional Charges) Regulations 2013 allow the consumer 14 days to cancel an off premises or distance sale purchase.
The difference between a distance sale and off premises sale has been explained previously in our legal updates and can be found on the following link – www.lawgistics.co.uk/read-news/1589
The regulations also place an obligation on the trader to provide consumers with certain information before an off premises or distance sale contract is entered into.
Importantly, in each case, the information to be provided must include details of the 14 days right to cancellation. If the required information is not provided in accordance with the regulations, then it may allow the consumers' cancellation rights to be extended by up to 1 year and 14 days after they have taken delivery of the vehicle. The consumer does not have to provide a particular reason for the purchase termination during the cancellation notice period. To alleviate the pressure on motor traders, we have produced a free distance selling form for our members to consider using. We have recently updated our template, amending one of the conditions so it is absolutely clear that if a consumer decides to cancel the contract, although they will be entitled to a further 14 days to return the vehicle, the consumer must not continue to use the vehicle except for the journey when they return it.
Our updated template can be found here:
If you require any further information or advice on this topic or any other issue, please contact us on 01480 455500 and we will be happy to assist.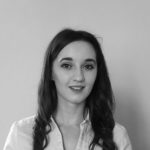 Katie Fitzjohn
Legal Advisor