Recently, we have had a few enquiries about letters being received referring to a demand for payment on the basis of images being used without authorisation/no license obtained for the image.
It is so easy to find an image on the internet and use it within your marketing material or website, but each image will be protected under intellectual property. This means, to be entitled to use the image, you must obtain consent which usually means paying a fee.
Should you use images without consent, you could receive a letter with a demand for a payment. These payments can vary and may range from £200 or £2,000 (or even more)!
In simple terms, you either need to make the payment or remove the image.
Therefore, for any images which you propose to use, always ensure that you have the applicable license/authorisation.  
Haswent
Websites for dealers small and large
Composer is a next-gen automotive platform that has been designed from the ground up to give you an intuitive way to promote your stock. You have extensive stock management options, and you'll gain a brilliantly responsive new website to advertise your stock, starting at just £39.99/month.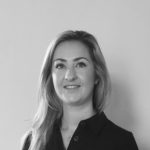 Roxanne Bradley
Legal Advisor