As we know, a list of common features of a vehicle is automatically populated onto an advertising portal once that vehicle's registration number is input.
And directly under the listing of said features will be a reminder to the effect that it is for the prospective purchaser to satisfy themselves of the presence of any such listed feature before they buy.  This being due to the fact that manufacturers make many different versions of cars over the time and that it would be impossible for a dealer to individually check each and every car in stock to check to ensure that all common features are actually present.
But we have one Trading Standards dept who keeps telling one of our smaller dealers that they must remove that wording – or they will take enforcement action.
And we keep telling them that unless and until they get main dealers operating in the same locality as our client to remove that "disclaimer" too – then we won't be suggesting to our client that they should do anything differently.
But we doubt that they will do that because they see "small" as "easy" and "big" as "best ignored".
What we see is simply bullying and double standards. Unsurprisingly, Trading Standards don't like it when we tell them so!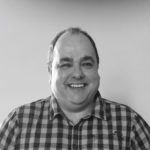 Jason Williams
Legal Advisor