In February 2022, I wrote a legal update regarding the FCA's review of motor finance discretionary commission models and consumer credit commission disclosure that had triggered the "no win, no fee" scenario with solicitors and claims management companies. These companies are engaging with consumers in an attempt to make mis-selling finance claims against our members for compensation.
Data subject access requests and various letters quoting CONC (Consumer Credit Sourcebook) and the Consumer Credit Act are being received requesting lots of documentation to be provided and confirmation of how much commission was earned on the finance deal. We have been successfully responding to these letters without any turning into a formal claim or any money being paid by our members.
However, we have received a couple of court claims from members where they had not initially engaged with either the solicitor or claims management company and this has resulted in a money claim landing at their door. Both cases have two defendants, the lender and the motor dealer, this would suggest the lender has not been particularly forthcoming with any responses either.
So, this really is a word of warning, do not ignore these letters! Send them over straight away, so we can deal with them on your behalf and "keep the wolves at bay"!
We are aware of a case that has gone through the full court process (not our member!) and this is now being used as a "scare tactic" by firms of solicitors, in an attempt to get motor dealers to settle on a compensation amount so the claim does not go to court. This is a common practice for solicitors, however in this case, as it was dealt with by the County Court, it does not set a precedent. Therefore, any other cases are distinguishable, which effectively means you can still provide reasons to affect the decision of a case that is under consideration differently from a similar case that is referred to as a precedent.
Haswent
Websites for dealers small and large
Composer is a next-gen automotive platform that has been designed from the ground up to give you an intuitive way to promote your stock. You have extensive stock management options, and you'll gain a brilliantly responsive new website to advertise your stock, starting at just £39.99/month.
Also to note in this case, the defendant was the lender and not the motor dealer. The original decision was case dismissed as the judge decided the consumer had suffered no loss of money because they would have got the car anyway. However, the consumer appealed and the verdict was overturned as the court deemed the relationship was unfair.
Until a precedent is set, these cases will be dealt with on an individual basis and our advice is that if you do not want a court case on your hands, make sure such issues are dealt with in a timely manner. To reiterate, this means forward all relevant correspondence to Lawgistics and we will respond on your behalf.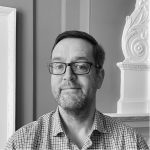 John McDougall
Legal Advisor