We have seen a few cases whereby a customer has received a fine from the DVLA for having no tax on their vehicle.
These customers bought their vehicle shortly after the October vehicle tax changes at which point the vehicle was showing as taxed on the Gov.uk database. However, under the new rules, the tax would have been cancelled and a refund automatically issued to the previous owner when the new customer registered the car. It appears that neither the selling 'in trade' dealer nor the new owner would have been notified of the refund hence the new owner may be unwittingly driving around with no car tax. Despite the confusion over the new rules, the DVLA are not sympathetic to appeals against the fines and so you may find customers coming back to ask you to cover the cost of their fine.
On a similar theme, automatic number plate recognition cameras are out in force in some areas and for those using Trade Plates, there have been problems. The current rules regarding Trade Plates are that they should be displayed on a vehicle in the same manner as a standard registration plate. Therefore, to avoid any potential arguments with the DVLA over an automatically produced fine, dealers should make sure that Trade Plates cover the front and back registration plates and are not just put on the dashboard. For those who find the Trade Plates awkward to attach in that manner, sadly you are stuck with the current design until at least 2017.
As always, Lawgistics Members if you have an issue with either of the above two scenarios, please contact us for advice.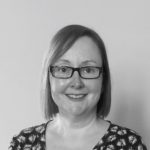 Nona Bowkis
Legal Advisor