We had an unusual case where an MOT tester wrongly recorded the registration number on the test certificate after passing their customer's car (identified as "Vehicle A"). Two letters were written in reverse order.
By complete (and indeed unfortunate) coincidence, this resulted in the EXACT same make and model of car (identified as "Vehicle B") – located some miles away – inadvertently being given a new electronic MOT. This only came to light when the owner of the Vehicle B took it to her MOT station for its annual test, only to be told that it was not due for another 10 months! She complained to DVSA who contacted our client. Indeed, they formally interviewed both the tester and authorised examiner (EA). The EA had no involvement with the MOT test and recording of Vehicle A. He was though responsible for the station.
What happened was the owner of Vehicle A had been a regular customer and in the past her registration number was incorrectly recorded on our client's system – reversing two letters in error. When the MOT tester produced the certificate he read the registration from their previously held records and did NOT read it directly from the car he had tested. Hence the error.
After interview, the DVSA were minded to issue 500 points and a suspension to the tester and to the Authorised Examiner, effectively closing the business. We put in a very lengthy set of submissions as to why this would be disproportionate and pointed out that the interviewer himself had repeatedly spelt the name of one of the interviewees incorrectly.
Pleasingly, the DVSA imposed the sanction of "just" 100 points on both the tester and the Authorised Examiner, along with the need for them to undergo some additional training.
What is shows though is how something as simple as recording two letters wrongly on an MOT certificate can almost bring to an end to the ability to run an entire business. So be careful!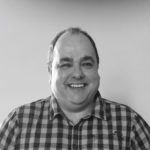 Jason Williams
Legal Advisor