It's been reported this week an investigation has found that thousands of UK drivers are illegally driving modified cars without diesel exhaust filters. 
Diesel exhaust filters can become clogged and likely to malfunction and break because they process large amounts of particulate matter.  To replace a broken filter can cost up to £1000, so to avoid this some drivers have opted to have the filter removed or have been advised to have it removed as a solution to persistent problems. 
The procedure to remove the filter is legal but driving the car without it is illegal and any vehicle found with a modified filter will be subject to a fine of £1,000 for a car or £2,500 for a van.
Current emissions tests are unreliable for detecting the presence of the filter, which is one reason drivers are be tempted to do it. Current MOTs have been described by some commentators as unfit for purpose as they only require a visual test of the outside of the DPF to see if the filter is functional.
However, from May 2018 the DVSA plans to introduce changes to emission tests that will improve their ability to detect filters that have been tampered with. The DVSA Chief Executive Gareth Llewellyn is quoted as saying: "Vehicles found to have tampered with or missing DPF filters will fail their MOT…the DVSA continues to pursue such offences and will take action against any MOT garages found to be conducting illegal modifications." In September this year two mechanics from Sheffield were banned form MOT testing for two years for carrying out DPF removal and advertising the service as the practice brings the MOT scheme into disrepute.
Over 1800 diesel cars since 2014 in the UK have been found by the DVSA to be on the road without the legally required diesel particulate filters and without action the figure is likely to rise as consumers and those in the trade view it as a potential solution to issues. However, the pollution produced by the particulate matter in the diesel fumes can be damaging to the heart and lungs as well as unborn children in the womb. Noxious fumes created by diesel engines have been linked by The World Health Organisation to 38,000 premature deaths every year.
DPF removal is not a remedy or a repair in accordance with the Consumer Rights Act 2015 and we don't advise it is offered as such under any circumstances.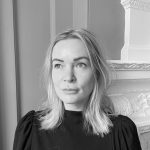 Polly Davies
Legal Advisor