Everyone is talking about furlough, but what does it mean, who will benefit, is commission included and how will it be paid?
We have been asked so many questions in the last 48hrs we decided to produce a quick Q&A on what we know so far.
What is furlough?
Furlough is essentially a new kind of leave which has been especially designed to assist employers and employees during the coronavirus virus outbreak. It is a bit like a short term layoff and is an alternative to redundancy. It is also referred to as the 'Coronavirus Job Retention Scheme'.
What is the benefit to us as an employer?
Car showrooms have had to close and many garages will see a reduction in business even if they choose to stay open and so these businesses are at risk of closing down. To try and ensure these businesses do survive and are able to trade again when we are through the worst of the virus, the Government has put in place various measures, one of which is furlough leave which is designed to provide a grant, payable to the employer, to cover 80% of the wage of any employee they need to put on furlough leave. This along with the other measures put in place by the Government should help businesses to either keep trading or be in a position to trade again on the other side.
Can I claim this and stop paying my commercial rent for 3 months without being evicted and defer my VAT payments?
Yes the whole package of Government support is available to you. Keep up to date with everything on offer here and updated regularly: https://www.gov.uk/government/publications/guidance-to-employers-and-businesses-about-covid-19/covid-19-support-for-businesses
Do I have to close completely to qualify?
No, garages and dealers selling at a distance, can furlough some staff and keep others on.
How do I choose who to furlough?
As long as you don't use furlough as an excuse to discriminate, you can pretty much choose your own criteria. A rough and dirty version of a redundancy matrix would work. However, if you do a full redundancy matrix, you could use this should you need to make people redundant rather than bring them back to work.
Can I put all employees on reduced hours and claim the furlough 80%?
No, if an employee is on furlough leave, they cannot do any work for you (nor can they 'volunteer' for you).
Can I make redundancies, even if furlough is available?
If you have fully considered the alternatives and are not discriminating, then redundancy could be an option. It is possible that any notice period could be covered by the furlough grant but this is not yet clear.
Can Directors be furloughed?
Yes if they are also employees and on PAYE. However, many Directors will be working on all sorts of stuff to keep the business ticking over and so if they are working, they cannot be furloughed. Currently there is no furlough payment in regard to dividends.
Can I employ my wife and then furlough her to increase our household income?
We expect HMRC to have vast powers to investigate fraudulent claims when this is over and so if you make decisions which you instinctively think might come back to bite you, keep records and be sure you are able to justify any such decision. In any case, it has now been confirmed that you cannot claim for anyone who was not on your payroll on 28 February 2020. HMRC will also be alive to any sudden 25% 'payrises' to try and get more money in from furlough.
Can I claim furlough for my self-employed valeters?
Furlough will be based on the PAYE system and so only employees who are on PAYE will be covered. There will be a separate update on the self-employed.
Do I have to pay the wages first and then claim the money back from the Government?
Almost certainly, not least as the HMRC portal through which you will make a claim, is not ready yet and probably will not be until at least the end of April.
What if I cannot afford to pay my staff in the meantime?
There is the option to take out a Business Interruption Loan which can be paid back when the grant is released to you.
I don't want to take out a loan, what can I do?
You could close the business and make people redundant. You could ask your employees to bear with you and agree to pay them when you have the furlough payment. You could lay them off (see our previous guidance) if there is a clause in the contract to do so.
Can I force an employee to take furlough?
If you have a lay-off clause in your contracts yes. If not, you can try and seek their consent and if they refuse, you can make them redundant.
Can I furlough the older workers and those I feel are at risk and avoid any discrimination claim?
Probably if you base the decision on the official Publlic Health guidance.
Can I rotate the furloughed staff to try and spread the workload?
A lot of employers have asked about this as they feel the ones being made to work for 100% salary may feel hard done by when their colleagues will be at home doing nothing for 80% of the salary. However, as the entire point of most of the coronavirus measures is to keep people at home and away from other people, we suspect not and it has not been confirmed that workers must be furloughed for a minimum of three weeks for their employer to be eligible to claim.
Can someone on furlough take up a second job with a supermarket to top up their wages?
It is not clear yet but we do know that if someone already has two jobs, they can be furloughed by both employers and so this could suggest you will be fine to take a second job.
How does furloughing work with commission and any other irregular payments?
It has just been confirmed that commission, fees and bonuses cannot be claimed as part of a furlough payment and so this is not good news for car salesmen. However, employers will also be able to claim "associated Employer National Insurance contributions and minimum automatic enrolment employer pension contributions on that subsidised wage". For salaried staff, your claim will be for 80% of your employee's gross salary as at 28 February 2020. There are different rules where pay is irregular – please see the latest update linked below.
I pay some of my employees minimum wage. How will that work if they are only getting 80% of their wages?
As your employees will not be working, the rules around NMW will not apply.
Does holiday entitlement accrue during furlough leave?
Yes, normal rules apply.
Can those employees on long term sick suddenly decide they want to come back to work to claim furlough?
You can say no as an employer if you have medical evidence to back it up (which it is assumed you will if an employee has been off sick long term).
Does the employer have to top up the wages to 100%?
Without a lay-off clause, you will need consent to pay staff less than you are contractually bound to pay them. For those staff who do not consent, you may have to terminate their contract by way of redundancy. However, if an employee chooses redundancy and you do not have the money to pay them, they will need to sue you for any money that may entitle them to and with the courts and Tribunals currently not fully operational, they may be waiting a long time!
How much notice do I have to give staff?
As much as you can but this may just be a few days and we think that will be ok given the circumstances.
Can I put a member of staff on furlough and then review if business picks up or one of my 100% people goes sick or I just want to close the business?
Yes. Furloughing is a temporary measure and so it is entirely possible that the situation will change and need review by either bringing a person back from furlough or making them redundant. However, you can only claim a furlough payment for an employee who has been furloughed for at least 3 weeks.
I panicked and made redundancies before the furlough announcement. Can I re-employ those people?
Yes as the scheme has been backdated 28 February 2020.
I have an employee who is off for 12 weeks as they are 'shielding'. Are they covered?
Yes.
How do I claim?
You will claim through the HMRC portal whenever that is up and running. In the meantime, discuss the issues with your team and issue the appropriate letters as given out in our previous updates.
You can find more guidance at https://www.gov.uk/guidance/claim-for-wage-costs-through-the-coronavirus-job-retention-scheme
We hope this answers some of your questions but Lawgistics members can email over any further questions to [email protected]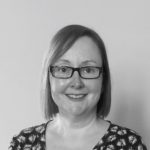 Nona Bowkis
Legal Advisor