Transport for London has temporarily suspended all road user charging schemes in the capital, meaning none of the charges are in operation until further notice. 
This is in response to the Government Guidance in light of COVID-19 and is to ensure London's critical workers, particularly those in the NHS, are able to travel round London as easily as possible despite the reduced number of open tube stations.  For some critical workers, in the current circumstances, driving to work will be the simplest option, which is why the charges have been lifted.
However, Sadiq Khan has been clear the move is not an open invitation to use cars in the capital.  The roads need to be clear for emergency services and critical workers and to support the supply chain to keep supermarkets fully stocked and the city's continued operation.
A critical worker in this national emergency is not a term restricted to just the core emergency services, said Paul Cowperthwaite, TfL's General Manager of Road User Charging:  "supermarket workers, utilities engineers, refuse collectors, and many more, also need to be able to travel to keep the city functioning. This is why we have temporarily suspended road user charging in the capital."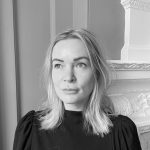 Polly Davies
Legal Advisor