On the bright and green side, some garages are now re-opening to meet the demand. Some dealers have aptly adjusted to selling cars in the lockdown, taking on board the imposed restriction on trade and doing business distantly. Essential workers and all those who cannot work from home still need transport to commute, goods need to be delivered.
There is, reassuringly, a demand to meet and there are jobs to be done. Dealers and garages may have to start to recal their staff from furlough. 
If you are in this fortunate position and need your staff to come out of furlough to do work, this certainly can be done.
Just remember, the minimum furlough duration is 3 weeks. It is the employer's decision which employees remained furloughed and who is coming back to work. This decision must not be in any manner discriminatory. It is worth reminding your staff that on furlough ending, the normal terms of employment resume.
Lawgistics has created a template notice of furlough termination, which will tick the legal boxes for you.
If you need to place the same employee on furlough again, the same procedure as covered in our previous updates will need to be followed afresh.
Notice of Furlough Termination Template Letter;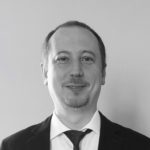 Kiril Moskovchuk
Legal Advisor