As from 16 August 2021, if someone in your household has symptoms or has tested positive for COVID-19 or if you have been "pinged" by NHS Test and Trace, you will no longer be required to self-isolate if any of the below exemptions apply:
you have had two doses of the vaccine and 14 days have passed since your second dose
you are under 18-years-old
you are taking part or have taken part in a COVID-19 vaccine trial
you are not able to get vaccinated for medical reasons
Even if you do not have symptoms and are not required to self-isolate because of the above exemptions, it is recommended that you seek a PCR test, think about limiting contact with others and consider wearing a face mask in enclosed spaces.
You will only be required to self-isolate if the following apply:
you have tested positive or are showing symptoms
someone in your household has tested positive and you are not fully vaccinated
you have been told to self-isolate by NHS Track and Trace and you are not fully vaccinated
The self-isolation period is currently 10 days from the date your symptoms started or the day you had the test if you did not have symptoms.
If you do not self-isolate in accordance with the rules, you could be fined anywhere between £1,000 and £10,000. An employer will also be committing an offence and can be fined if they know an employee is required to self-isolate, but the employer allows them to attend work.
Impression Communications Ltd
Putting the motive in automotive
Impression works with businesses across the automotive aftermarket supply chain such as parts suppliers, warehouse distributors, motor factors and independent garages. Covering all aspects of automotive aftermarket marketing, including social media, event management, customer newsletters and PR, Impression is able to quickly establish itself within a client's business and work towards their objectives.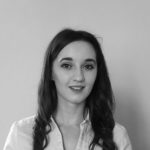 Katie Fitzjohn
Legal Advisor