Changes to Vehicle Excise Duty, aka Car Tax, announced by George Osborne in the 2015 Budget are coming into force this April and will affect all newly registered cars.
At present the rate of vehicle tax is based on fuel type and Co2 emissions. Cars are banded A – M according to the Co2 emission g/km. Band A is currently exempt from VED and bands B -D are exempt until the cars first birthday after which there is a scale of charges.
After April 2017 under the new regulations all new cars will be eligible for car tax and in the car's first year rates will be based on the carbon dioxide emissions. Following this it will depend on the type of fuel used; £0 for electric vehicles, £130 for alternative fuel and £140 for petrol or diesel. All vehicles including electric cars will be liable for the additional rate of £310 after the first year and the rates for the emissions will be added to this.
There will be more to pay if your new car has a list price above £40,000, so check this out before you buy.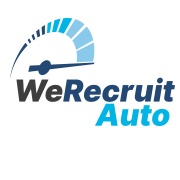 WeRecruit Auto Ltd
Permanent Automotive Recruitment from an experienced and trustworthy recruitment partner.
We cover roles within all departments and sectors of the Automotive industry, and are here to listen to your specific needs and find the most suitable candidates to fit your business.