From the 1st October 2015, you will no longer be required to apply for an identity check.
The vehicle identity check was brought in 2003 to prevent vehicle ringing (where criminals make it easier to sell stolen vehicles by swapping the identity of cars no longer economical to repair with a stolen vehicle of a similar make/model).
The increased use of technology such as online resources which allow secure checks to take place without the need for paperwork and vehicles themselves being equipped with sophisticated mechanical and electronic security systems has meant that this check has become unnecessary, this will make it cheaper and easier for motorists to return repairable written off vehicles to the road.
The gov.uk website has realised statistics have reported during the pasts 12 years a million checks has been carried out which has resulted in only a handful of cases of wrong doing.
From the abolition of the vehicle identity check the DVLA will no longer issue a V5C for category A and B vehicles. This helps to ensure the most seriously damaged vehicles are processed in line with the insurance industry code of practice for the disposal of motor vehicle salvage.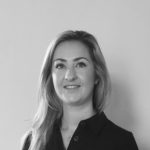 Roxanne Bradley
Legal Advisor