Many clients use our PDI form (now available in a digital version) or similar before they handover a freshly sold vehicle. But why are they important and how should they be completed to ensure that you, as a business, are protected and can maintain those margins that are currently so important.
I think it is paramount to not simply see the PDI as a piece of paper that you probably ought to fill in, but view them as a tool to give your customers confidence in their newly purchased vehicle and to give yourselves reassurance the vehicle was in a good condition when handed over. And, just as importantly, see the PDI as a way to ensure if anything is discovered that requires repairing, then it can be done as cheaply as possible whilst that process is still in your hands and under your control.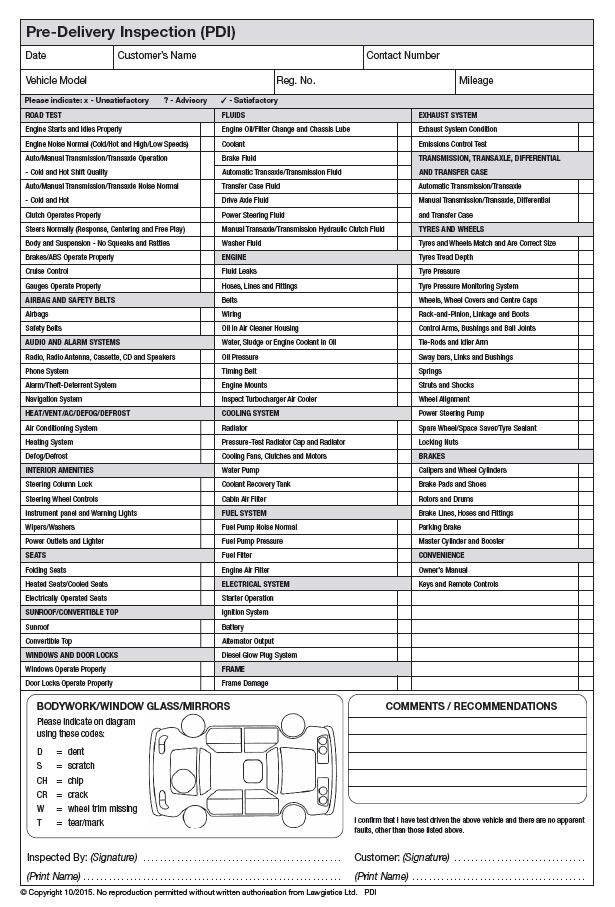 It is easy to go around a vehicle, giving everything a cursory glance and just ticking the boxes to say you have looked at it.

But further down the line, if there is an issue, a piece of paper with ticks on it is unlikely to tell the story that we want it to.
One of Lawgistics' many remits is to deal with court proceedings issued against our members. A document that we always want to see is a well completed PDI. If a judge were to view a PDI with only ticks on it, it would be very difficult to ascertain whether an inspection was carried out properly, or even at all. However, if the form states that the wheels are scuffed, there is a little bit of corrosion developing, and there is a noise from one of the wheels, then when the Claimant confirms that is correct, it is easy for the court to conclude that the supplying dealer inspected the vehicle thoroughly, and the items marked as having no issues must have had no issues when it was sold. It sets the bar of honesty, a bar which makes it easier for a court to grasp in your favour on other issues.
Thankfully, most cases do not reach the courtroom, but that does not mean the PDI is simply used to assist in settling disputes and little else.
Provide a copy of the PDI to potential customers to show them what good condition the vehicle is in, show them that you have assessed it properly, and they can be confident what they are driving away in is exactly what was described to them. As many adverts simply pull information from a database using the registration, the database details may not always be correct. And this is where the PDI comes in, for example, the database may erroneously shows air conditioning is installed, when in reality, there is no air conditioning. The PDI allows you to give this knowledge to the customer before the sale, and if they confirm they accept that change to the description, then they cannot raise it as an issue later down the line.
The final reason for using the PDI is to control your costs. There are plenty of customers who will simply take their problem to a main dealer and then produce a hugely inflated invoice and expect you to pay it or you will have to transport a vehicle hundreds of miles to get it back with all the attendant costs that entail.
Identify a problem early doors and you can control when, where, and for how much the repairs are completed, thereby saving you money and time.
Lawgistics PDI pads can be purchased from our shop. However, our members have access to a digital version with unlimited standard forms for free. Members can upgrade to premium forms which have the benefit of postcode & vehicle look up, and the ability to upload images and video.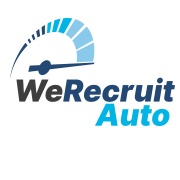 WeRecruit Auto Ltd
Permanent Automotive Recruitment from an experienced and trustworthy recruitment partner.
We cover roles within all departments and sectors of the Automotive industry, and are here to listen to your specific needs and find the most suitable candidates to fit your business.