Lawgistics is pleased to announce the launch of our online stationery and warranty management system.
By logging into your HR Manager account, all Bronze, Silver, and Gold members now have access to our stationery forms, free of charge. You won't have to worry about updating forms because they will always be the most recent version and can be quickly filled in, emailed, printed, and filed securely online.
You also have the option to upgrade to our premium forms which include additional benefits such as address & vehicle look up, and the ability to customise the forms to suit your business needs.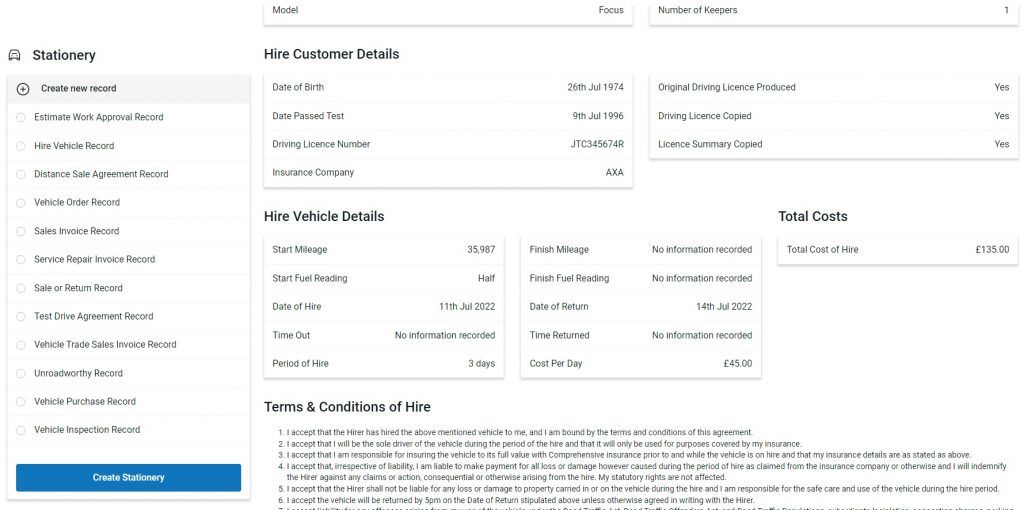 Our Driver Options warranty programme is also live. Available to our Silver and Gold members, this online solution is to help motor dealers manage their own warranties.
If you are switching from insurance warranties or looking to improve your existing paperwork, Driver Options is all you need. It is quick to set up, easy to use, and comes with unlimited standard forms for free.
If you do not have the facilities to do warranty repairs, or simply don't want to handle the claims, you can select the administered warranty option, which includes a 24/7 helpline and administration service.
Like our stationery forms, you can upgrade to premium forms for an additional cost of 20p per form, and administered warranties start from £8 for three months' administration.
All HR Manager account users will see the above changes when they next log in. We have included £5 of credit so you can try the premium forms for free.
If these changes are not visible or if you do not have an HR Manager account, please contact the Lawgistics' client care team so we can activate your account today.