It is important that washers/valetors have the appropriate gloves to avoid frequent contact with water and detergents.  If not, then dermatitis in the user may develop. 
The standard for waterproof gloves is EN374-2.  People can develop allergies when regularly using natural rubber latex.  If it is not possible to choose non latex gloves then it is wise to use low protein/powder-free latex gloves.  It may sound obvious but it is important to choose gloves that fit properly.  If sweating is a problem then employees should be encouraged to remove the gloves periodically to keep hands dry or wear cotton gloves underneath. 
It is a good idea to involve the user in making the choice of gloves.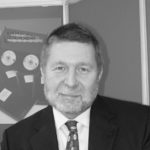 David Combes
In remeberance of David Combes 1948 – 2020