An independent garage has been fined £10,000 and ordered to pay a further £10,000 in costs after an employee suffered life-changing injuries when he fell into a vehicle inspection pit over two years ago.
Portsmouth Magistrates' Court heard how on 3rd September 2018 an employee of GP Motors Works Ltd (on the Isle of Wight) fell into a vehicle inspection pit more than 5ft deep whilst carrying out mechanical repairs to a nearby vehicle. The floor opening (the vehicle inspection pit) was partially covered at the time of the incident, with a small vehicle being in place. This left around 7ft of the pit uncovered and unprotected from a risk of a fall into the pit.
The employee sustained serious head and shoulder injuries, which required surgery. The employee was flown to a mainland hospital by the Hampshire and Isle of Wight Air Ambulance. Multiple emergency services were involved in the rescue operation to lift the casualty from the bottom of the pit on a stretcher.
Health and Safety Executive (HSE) Inspectors investigated the incident and found that the company had failed to ensure the pit had any physical measures, such as barriers or pit covers, in place to prevent a person falling into it.
GP Motor Works Ltd of Embankment Road, Bembridge pleaded guilty to breaching Section 2(1) of the Health and Safety at Work etc. Act 1974.
Speaking after the hearing, HSE inspector Kate Clark said: "Serious injuries or death can be prevented if basic safeguards such as barriers or pit covers are put in place." She went on to say, "There is clear guidance for garages about vehicle inspection pits."
NOTE: Section 2(1) of the Health and Safety at Work etc. Act 1974 deals with the duty placed on all employers to that which is reasonably practicable to protect the Health & Safety of their employees. The HSE have produced their own guidance, aimed at the Motor Vehicle Repair sector, to address the control of risk to employee health and safety. Owners and their Managers and Supervisors should see the HSE publication INDG 365 Reducing ill health and accidents in motor vehicle repair
---
Keep your health & safety records up to date with our award-winning compliance software.
For more information about our health & safety templates please visit www.hrmanager.co.uk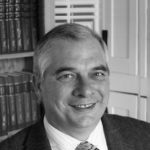 Ernie Taylor
Health & Safety Consultant