A reminder to our members that some substances likely to be used in your businesses may be subject to COSHH requirements. Petrol is a typical example.
COSHH requirements will be particularly relevant for any business running a repairs workshop.
HSE periodically publishes updates on COSHH substances. Recently it provided an article on the handling of dichloromethane (DCM), which is used for stripping surface coating from alloy wheels:
https://www.hse.gov.uk/coshh/essentials/direct-advice/dichloromethane.htm
HSE also provides an e-tool to help with COSHH compliance:
WeRecruit Auto Ltd
Permanent Automotive Recruitment from an experienced and trustworthy recruitment partner.
We cover roles within all departments and sectors of the Automotive industry, and are here to listen to your specific needs and find the most suitable candidates to fit your business.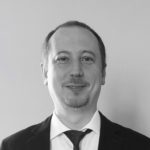 Kiril Moskovchuk
Legal Advisor