A reminder to our members that some substances likely to be used in your businesses may be subject to COSHH requirements. Petrol is a typical example.
COSHH requirements will be particularly relevant for any business running a repairs workshop.
HSE periodically publishes updates on COSHH substances. Recently it provided an article on the handling of dichloromethane (DCM), which is used for stripping surface coating from alloy wheels:
https://www.hse.gov.uk/coshh/essentials/direct-advice/dichloromethane.htm
HSE also provides an e-tool to help with COSHH compliance:
HR Manager
So simple even a child could use it
HR Manager is designed to assist employers manage their legal obligations in relation to Employment Law, Human Resources, Health & Safety and Data Protection. Fully utilising HR Manager will demonstrate best practice, assist in the meeting of legal obligations and show due diligence.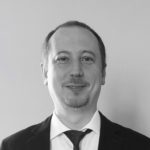 Kiril Moskovchuk
Legal Advisor