In and around Bedfordshire, owners have been waking to find their Vauxhalls dismantled overnight!
Bedfordshire Police say there have been more 500 offences in which components have been stolen from Vauxhall Astras and Corsas since August 2013.
The thieves take parts in varying quantities. Sometimes only the bumper and the number plate might be stolen. In other cases, the cars are stripped down to the chassis. According to Ch Insp Ian Middleton, the officer leading the investigation "The limiting factor in this is how much they can physically carry away from the location."

Since April 2015, Bedfordshire Police have recorded between 5 to 10 such crimes every week.
Thieves generally target residential locations or garage forecourts between the hours of 02:00 and 04:00.
But why Bedfordshire?
It may be relevant that General Motors' Vauxhall plant is in Luton. "As a consequence of that it's got a huge brand loyalty locally," says Middleton. "There is a disproportionately high number of Vauxhalls owned within the Bedfordshire area."
It is suspected that components are being sold on to the body repair market.
Detectives believe the thieves are making big profits. The sheer number of thefts suggests that a large and organised criminal network is responsible.
But anyone who thinks they will be getting a bargain by buying non-verified motor components is warned it could backfire. "You might think you're getting a good deal and a cheap offer but bear in mind these people are unscrupulous and they won't hesitate to come back and revisit the places they've been sold to and you may well find yourself the next victim," says Middleton.
Police urge anyone who knows who is responsible for the thefts to come forward and call them on 101, or contact Crimestoppers anonymously on 0800 555 111.
An investigation into Vauxhall cannibals was shown on BBC One's Crimewatch Roadshow, on 1 July.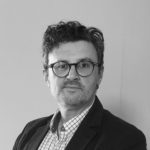 Howard Tilney
Legal Advisor