That includes conduct by which a party refuses to agree to Alternative Dispute Resolution (ADR) (Halsey v Milton Keynes General NHS Trust [2004] and PGF II SA v OMFS Company 1 Ltd [2013]).
Parties are obliged to consider ADR before and during the litigation process.
One of the factors, which the court will have regard to when exercising its powers as to costs is 'any admissible offer to settle made by a party which is drawn to the court's attention, and which is not an offer to which costs consequences under part 36 apply' (CPR 44.2(4)(c)). This was a determining factor in the recent case of Northrop Grumman Mission Systems Europe Limited v BAE Systems (Al Diriyah C41) Ltd [2014].
When the court comes to consider costs in a case, it has regard to all the circumstances, including the conduct of the parties before as well as during the proceedings (CPR 44.2 (4) and (5)).
This case is an illustration of the pro-ADR stance, which the courts continue to follow, but it also demonstrates how the courts will consider the relevant facts of each case when determining whether a refusal to mediate is unreasonable for the purposes of CPR 44.
The case also highlights the significance of CPR 44.2(4)(c). It follows from Northrop that where a successful party in litigation can demonstrate that it has made a without prejudice offer to settle, then that may suffice for the purposes of showing the court that is has not acted unreasonably in rejecting an offer to engage in ADR.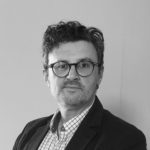 Howard Tilney
Legal Advisor