To protect the identity of our client we cannot go into too much detail.
In a nutshell, one Trading Standards Department identified a very minor issue with one of our clients and the manner they advertised and then sold one car. Rather than simply giving advice, the high-handed officers decided they would need to launch a full investigation. After months of doing very little they finally and very kindly offered our client a caution. Our client agreed to this on the understanding that it came with no publicity. At that point the offer of a caution was immediately withdrawn and followed by a "see you in court" – even though the council were silent on whether they would have gone public with the caution had it been signed.
The Council issued proceedings in the Magistrates Court but with many basic errors. Errors that we were very keen to point out. We hoped that this would encourage them to revert to offering the caution and keep our client out of court. But they dug in even further.
On the morning of the hearing we were advised that the council would be seeking their legal costs of £1350 and – for the first time mentioned – a claim for over £600 in compensation for the "victim" -who had long had his money refunded.
Still keen to stay out of court our client asked us to offer to the council that they pay ALL of their legal costs and to pay ALL that the customer was seeking even though we felt that the request for compensation was ludicrous. Our client offered all of this in exchange for the council re-issuing a caution. But again, the council's legal officer declined – insisting that "no-one imposes conditions on what we offer".
In court, the Magistrates heard our client plead guilty and having memorised much of what we told him to say, our client proceeded to detail how the council had behaved towards him.
After deliberation, the court awarded nothing more than a 12-month conditional discharge but not even a fine. They ordered our client to pay just £300 of the Council's £1350 legal costs that they sought, to pay a £30 victim surcharge but not have to give a single penny to the so called "victim".
The decision by the council not to accept our client's out of court settlement cost their taxpayers over £1000 in the failed recovery of legal costs and it also cost their consumer over £600. It was offered to them on a plate but the council decided to "twist" rather than "stick". And instead of coming up "trumps" the council were left looking like the "jokers" in the pack.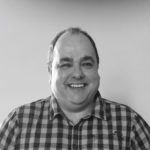 Jason Williams
Legal Advisor