One Trading Standards Department has exercised its right to remain silent after we told them how they were misadvising one of our clients!
They sent a stern letter telling our client how they were in breach of a very specific Section of the Companies Act.
Except this Section was aimed at the obligations of sole traders and partnerships only and not to Limited Companies such as our client.
Trading Standards went on in their letter to ask our client "Are you aware of your obligations under the Companies Act"?
Oh how we had fun responding to that question…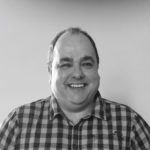 Jason Williams
Legal Advisor