It is a common grey area, as to what constitutes a 'Trade Sale'.  Trade sales can only be made to persons who are not a consumer.  
The Unfair Contract Terms Act defines a consumer as follows; 

'12 – Dealing as a consumer'.
(1)  A party to a contract 'deals as consumer' in relation to another party if;
(a)  he neither makes the contract in the course of a business nor holds himself out as doing so; and
(b)  the other party does make the contract in the course of a business; and
(c)  in the case of a contract governed by the law of sale of goods or hire-purchase, or by section 7 of this Act, the goods passing under or in pursuance of the contract are of a type ordinarily supplied for private use or consumption.
As such only if a purchaser of the vehicle is a business, purchasing a vehicle for business purposes, i.e. A fellow motor trader purchasing a vehicle to sell on at a later date, or a business buying a company vehicle can the sale be classed as a Trade Sale. 
As such it is prudent to protect yourself by using a Trade Sale Invoice, specifically making the purchaser aware that they are purchasing the vehicle under these terms. The Invoice should have a clear description of what is meant by a trade sale and a disclaimer, symbolising the purchaser's agreement that they are eligible for a Trade Sale.  
See Lawgistics Trade Sale Invoice stationary pads, but remember these pads can not be used for consumer sales.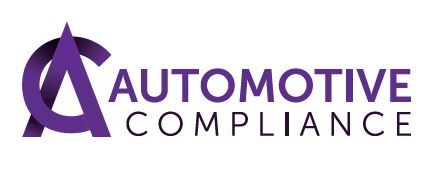 Automotive Compliance
WE TALK YOUR LANGUAGE, WE KNOW YOUR BUSINESS
Need help with keeping on track with FCA Regulation and Compliance? Partner with Automotive Compliance