Some 35,000 recalls are in the UK with vehicles being affected by no fewer than up to FIVE problems!
These issues relate to:
a. Cable attached to drivers' airbag becoming damaged when steering – potentially preventing the airbag going off during an impact.
b. Engine starter problem – two reports of a fire!
c. Seat rails – 2.3 million vehicles worldwide
d. Steering column bracket – 760,000 vehicles
e. Windscreen wipers motor replacement – 160,000 vehicles
More information from the Toyota website here, where owners will be able to check to see if their vehicle is the subject of a recall or not.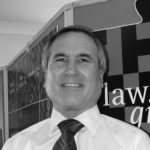 Dennis Chapman
In remembrance of Dennis Chapman 1951 -2015