I think it is fair to say our view that car dealers can offer test drives as part of their Click & Collect and Click & Deliver services has drawn criticism from some dealers and other legal advisers. However, as specialist legal advisers for the motor trade, we have long understood that selling cars is a very different consumer experience to selling kettles, toasters etc. and the law needs to be read and interpreted with that in mind.
Many of our dealers have been successfully, safely and legitimately offering test drives in response to remote orders as allowed by the COVID-19 regulations.
However, this does not mean consumers can just rock up and jump in a car at will! Your forecourts and showrooms must remain closed for business but, the law does allow for a customer to call up, put down a deposit and test drive a particular vehicle. The deal will still be a Click & Collect sale with the requisite 14 days return period, but it will give the customer more confidence to put down a deposit and reduce the chances of them returning the vehicle within the return period (which is, after all, no more than an extended test drive). Rationally, this can also reduce the risk of transmission in comparison to the 14 days option, as you know there will only have been the one driver in the vehicle, and not their whole family.
It is, of course, up to dealers where they sit morally (PR wise) on this issue but we are pleased to report that we have now seen our legal view confirmed by the Office of Product Safety & Standards who provide advice to your local councils and Trading Standards based on responses from central government. Further, despite claims otherwise, we have not heard of a single dealer being fined for offering test drives. Conversely, we have dealt with cases where dealers have been questioned by the police and Trading Standards but on producing evidence of a deposit being taken remotely prior to any test drive, they have been allowed to carry on without issue.
Of course, your test drives should be covered in your COVID-19 risk assessments, you will need to have adequate insurance in place for unaccompanied test drives and you need to make sure you are covered if the consumer has an accident or picks up a fine – our Test Drive Agreement pads will keep you covered for that.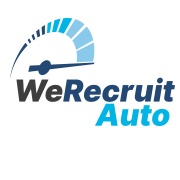 WeRecruit Auto Ltd
Permanent Automotive Recruitment from an experienced and trustworthy recruitment partner.
We cover roles within all departments and sectors of the Automotive industry, and are here to listen to your specific needs and find the most suitable candidates to fit your business.