We handled a county court claim with a few twists but ultimately, our client (the Defendant) won.
The Claimant purchased a vehicle to be used for private hire and the vehicle was also subject to a hire purchase agreement.
A fault developed with the vehicle around three months after the sale. Both the finance company and Defendant offered to assist with the repair which meant the Claimant was required to contribute only a third of the repair cost. The Claimant refused.
The Claimant went on to sell the vehicle to We Buy Any Car and then issued court proceedings for the difference between the price received from We Buy Any Car and the price originally paid for the vehicle.
Although the vehicle had covered an additional 17,000 miles since purchased, the Claimant alleged the vehicle was not of satisfactory quality at the point of sale.
The Defendant's argument included:
the Claimant had issued proceedings incorrectly. As the vehicle was subject to a hire purchase agreement, the contract was in place between the Claimant and the finance company.
the Consumer Rights Act 2015 (CRA) was not applicable as the vehicle was purchased to be used for the individual's trade and (S2(3) of the CRA 2015 defines a consumer as "an individual acting for purposes that are wholly or mainly outside that individual's trade, business, craft or profession."
the vehicle was fit for purpose and of satisfactory quality at the point of sale.
any fault present developed whilst in the Claimant's possession and, therefore, no liability owed.
The judge dismissed the claim. He found that the vehicle was of satisfactory quality at the point of sale and this was demonstrated by the additional mileage incurred by the Claimant.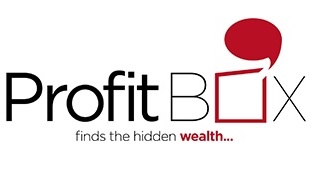 Profit Box
Develop your people like your business depends on it
What most people don't know is that talent development doesn't have to be complicated, high risk or expensive. Once they integrate key development stages, the results can be remarkable. Empower your team. Lead your industry. We're your strategic learning partner, driving performance by moving skills forward.