Would be hard pressed (if it existed) to beat this particular individual who issued court proceedings:
a. Without ever having taxed the car that he bought in October 2017;
b. Then told the court he did not have any money to pay the court issue fee – despite having paid over £14000 in CASH for the vehicle and
c. Has seemingly now been sent to prison for a 12-month term. No wonder he didn't want the car any-more!
We will let you know what happens.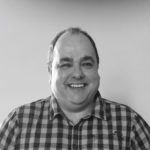 Jason Williams
Legal Advisor