Most companies have Terms & Conditions (T&Cs) of some sort but are yours doing the job they need to?
In truth, much of the business of selling vehicles is governed by the Consumer Rights Act 2015 (CRA) and to a lesser degree the Sale of Goods Act 1979 (SOGA). You cannot contract out of statutory rights. Therefore, you cannot have terms that seek to limit a consumer's right to reject a vehicle or avoid having to repair a vehicle but there are some greyer areas where the odds can turn in your favour. Also, some companies have niche interests that require special terms to take this into account.
Having robust Terms and Conditions are important and Lawgistics are always happy to review our members' T&Cs. We can provide an overview of them plus tips on how to close any potential loopholes.
We are now offering a template of standard T&Cs for our members including a privacy policy to cover how you handle data.
Please contact us and we can provide a copy of the template for your perusal.
So don't delay, join Lawgistics today.
WeRecruit Auto Ltd
Permanent Automotive Recruitment from an experienced and trustworthy recruitment partner.
We cover roles within all departments and sectors of the Automotive industry, and are here to listen to your specific needs and find the most suitable candidates to fit your business.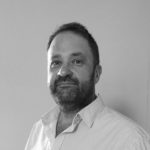 Darren Fletcher
Legal Advisor