We recently advised a client who had concerns over an area of land next to his business, which was empty and up for sale. 
The landowner's agent had erected big signs opposite our clients business, which gave the impression that it was our client's well established business that was up for sale. 
Both the local planning and highways departments of your local council(s) can decide what is and what is not allowed.
Additionally, this guide from the Department for Communities and Local Government may help in resolving any issues without the need for formal intervention by the local Authorities.
https://www.gov.uk/government/uploads/system/uploads/attachment_data/file/11499/326679.pdf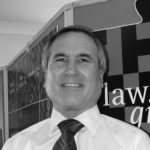 Dennis Chapman
In remembrance of Dennis Chapman 1951 -2015