Last time I did an update on the tenuous legal position car dealers may find themselves in when they unknowingly sell a car with outstanding finance even if they have done a HPI check saying "all clear". 
Now we can give more positive news if you sell a car – having done a HPI check which says not an insurance write off (Cat C(S) or D(N)) – which later turns out that it ought to have been recorded as either a Cat C(S) or Cat D(N) at the point of sale. Such a situation only tends to come to light a long time after the dealer sells the car in question and the buyer then tries to part-ex it at another garage. Only when the receiving dealer does a check is it identified that an insurance company has belatedly registered it as having once been an insurance right off. As sure as night follows day, the consumer will contact the Citizens "Advice" Bureau and get told exactly what they want to hear – that they are entitled to a full refund and a pint of blood from the selling dealer too.
However, such demands ought to be resisted. After all, it must be remembered that a recording of Cat C(S) or Cat D(N) is historical in nature. It "once was" an insurance write off but if the car has passed subsequent MOT's then it is going to be extremely difficult to be able to show that there was any detriment to the buyer at the time of sale or during their subsequent usage of the vehicle. I struggle to see what legislative rights to a refund that a buyer would have in that circumstance. Furthermore, the writer is aware of unscrupulous dealers (not Lawgistics members of course) falsely telling a someone that their car is a Cat C(S) or Cat D(N) in order to secure a lower purchase price during the "part ex" negotiations.
Of course, if your HPI check (which you should always do and supply to the buyer) identifies a car as having once been an insurance write off then you must disclose it in your advertisement in a "reasonably prominent" manner. In the same way as you need to disclose any other adverse history that you know about a car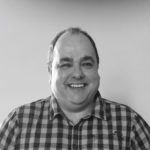 Jason Williams
Legal Advisor