Since Part 1 of 'Selling Cars on Zoom' was published, we've learned that her Majesty the Queen has been participating in the virtual world by joining Zoom calls. It seems that nobody is exempt from the need to adapt to a virtual space that provides safe and efficient channels of communication.
If you appreciate the potential to sell cars on Zoom, however, are not yet convinced by the viability of introducing the technology as a recognised form of communication, it may be worth considering that Zoom has the ability to support busines growth in several ways, namely:
Transaction Manager referrals
Managing customer relationships between the time of order and handover
Lost sale follow-up appointments
Handover completion (when the vehicle is being delivered)
Retail customer account reviews
Fleet customer review meetings
Large parts customer review meetings
Supplier review meetings
Managing and resolving complaints
Perish the thought, however, it would be remiss not to also consider how a Zoom ready business would be better prepared to sell cars, maintain relationships and mitigate loss in the event of a localised or national lockdown influenced by a second wave of Covid.
Over the coming weeks we will be sharing insights into how you can start to leverage an advantage by creating a Zoom ready business, however if you prefer not to wait, feel free to schedule a discovery call by clicking on the link below:
https://calendly.com/profitbox/discoverycall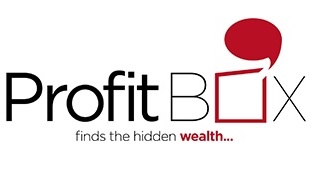 Profit Box
Develop your people like your business depends on it
What most people don't know is that talent development doesn't have to be complicated, high risk or expensive. Once they integrate key development stages, the results can be remarkable. Empower your team. Lead your industry. We're your strategic learning partner, driving performance by moving skills forward.